Julia B Story
empowering women from the inside out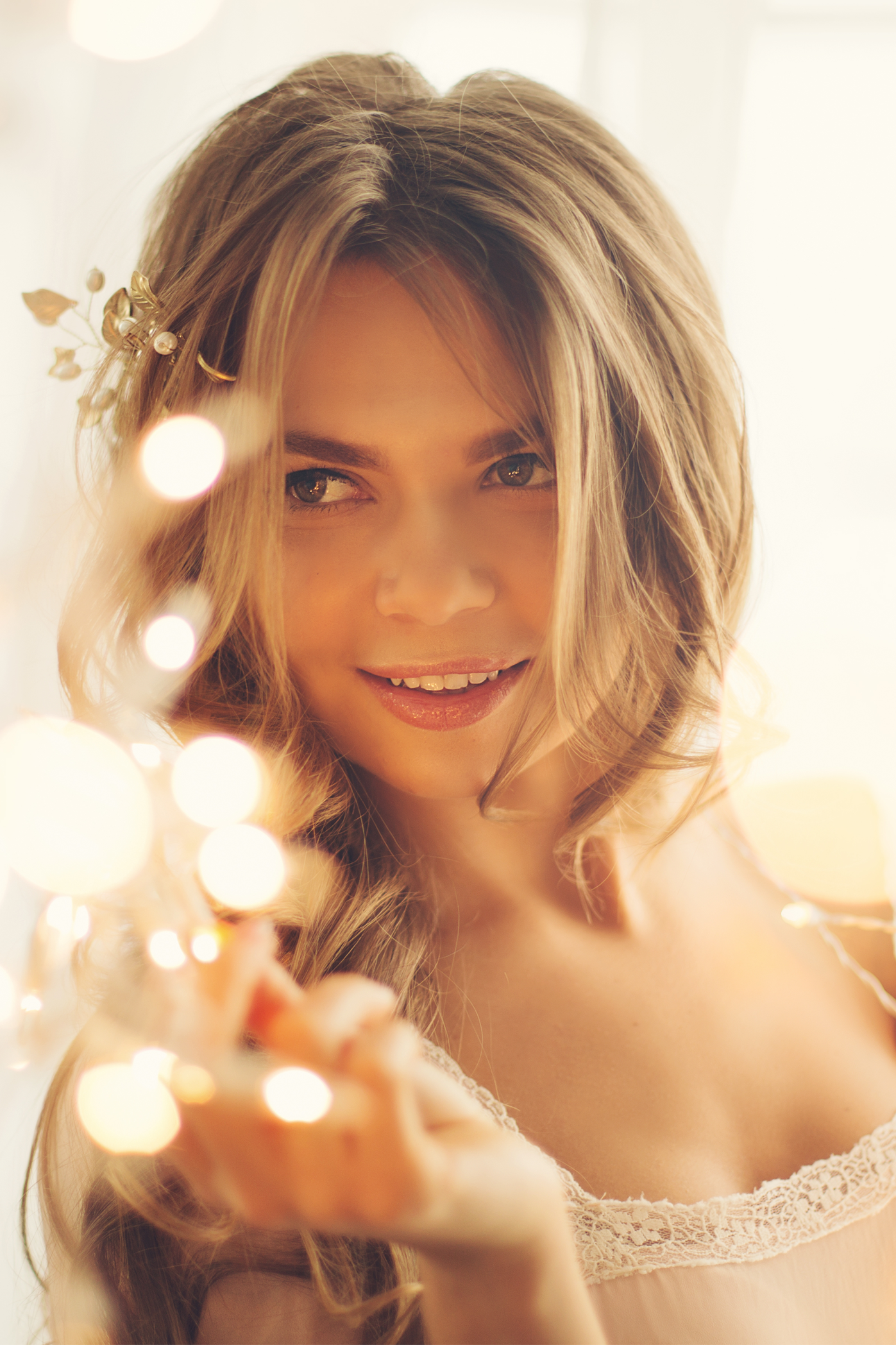 Influencing women to wear gorgeous lingerie every day.
How does Julia B plan to accomplish this?
"By changing the conversation. By designing lingerie that's playful, yet sophisticated, full of beautiful colors and fabric, comfortable, and enhances your figure."
– Julia B.

Founder + Creative Director
we're on a mission
To Empower Women to Live Beautiful Lives
Here at Julia B, we're on a mission to help women to live beautiful and empowered lives.
We create product for women to feel sexy, have fun with lingerie, and be comfortable while doing so. Our goal is to help women feel their best. It's the mission of Julia B to teach women how great fitting lingerie can make them feel empowered and confident.
Many companies promise great fit using technology or taking a large sampling of measurements from women. Our more than 20 years of experience in the industry has proven this to be a flawed method for ensuring a comfortable and well-fitting bra, in fact, these methods have never worked.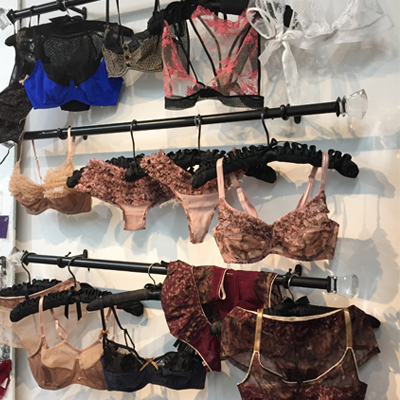 Instead, we apply proven techniques for bra construction and design that take into account cup size, fabrication, bra etc to ensure a great fit. These methods have been used on best selling bras we've designed.
We invite you to try lingerie from one of our collections, either the Julia B Lingerie Collection or the Sono Luce (which means light) by Julia B and feel the difference a well-constructed piece of lingerie can have on your confidence and how you feel about your body.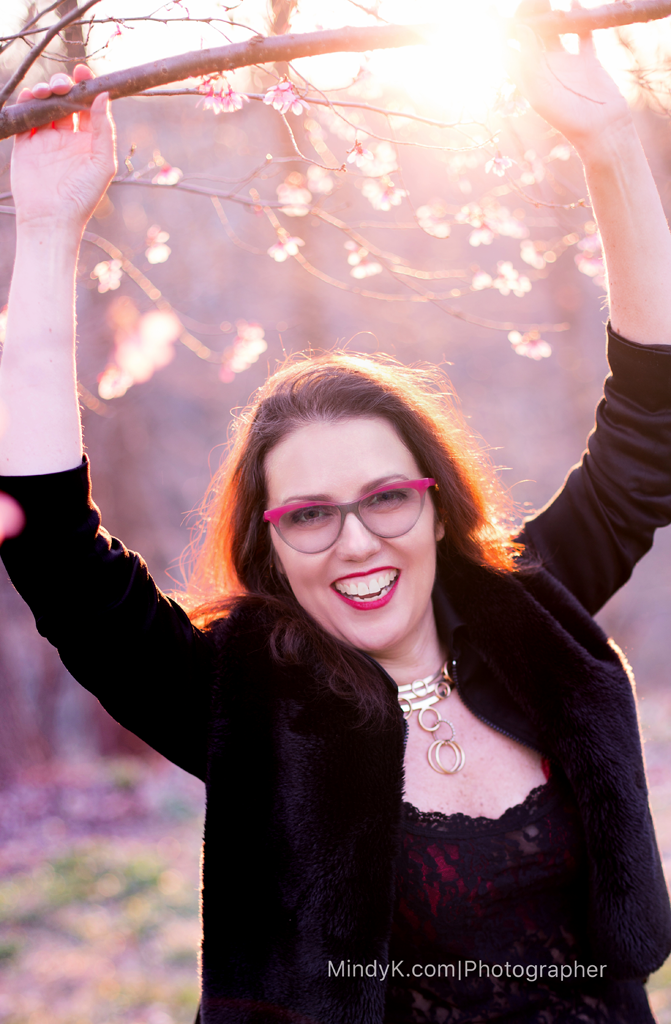 The Lingerie Designer Powerhouse Behind Julia B
Julia Burns literally grew up sewing, learning at the shoulder of her seamstress grandmother and master tailor great-aunt. From these beginnings, her design and business efforts have generated over $70 million in sales during Julia's 20+ year career.
After graduating with a degree in fashion design, her professional experience began at Piramo Corporation, a women's sportswear manufacturer, followed by a stint at Phillips-Van Heusen as an Associate Designer for the Geoffrey Beene women's sportswear and Van Heusen men's dress shirt divisions.
In 1996, she acquired Juliette's, a 4,300 square foot, full-service wedding salon featuring carefully selected bridal, trousseau and formal wear lines. With an expertly trained staff of 14, the retail boutique curated 250 weddings annually.
Julia returned to the design world in 2000 and soon gained accolades as a best-selling special occasion and evening wear creative force. Her responsibilities ranged from line concept, fabrication, color direction, and silhouette, while also planning seasonal product assortment with Asian factories to maximize sales volume and margins.
At Jovani her bridal, prom, eveningwear lines were carried in over 450 domestic specialty boutiques and department stores.
As Designer at Morgan and Co., and later Dave and Johnny's, her creations of junior, prom and special occasion dresses were sold to major retailers including Macy's, David's Bridal, Marshall Field's, Lord & Taylor and Dillard's.
In 2006, Julia was tapped as Senior Lingerie Designer / Merchandiser for Le Mystere. Her broad responsibilities included overall brand identity, design and technical implementation for all Le Mystere product lines. Julia's launch of the highly successful Isabella collection transformed the company's intimate apparel business and expanded retail footprints in Saks Fifth Avenue and Bloomingdale's. As the trade and consumer "face" of the brand, Julia also curated fashion shows for department and specialty store buyers, while also co-hosting live television appearances on HSN.
In 2009, Julia left Le Mystere to focus on building her consulting business, Julia B. Studio. Tapping into her talents of creating best selling products along with her business acumen, Julia B. Studio specializes in consulting on startup lingerie and apparel labels. Performing all facets of business and creative development including strategizing business model, brand positioning, merchandising, design, pattern making, and sales strategy. Creating seasonal line plans, budgets and forecasts for clients from season one to an extensive five-year sales, marketing, and financial growth plan. Her clients include lingerie, loungewear, day wear and dress labels currently in the phase of launching.
Julia's true love lies in design and merchandising great lingerie. She is currently working on creating her next round of best sellers for branded intimate apparel companies. Her inspiration comes from creating products that women will feel great wearing because it is beautiful and comfortable while having a great fit specifically created for her target customer. Through her years of experience as a designer, she has learned what the customer gravitates towards in product by appealing to the emotional aspect of product purchases. Her signature is a modern classic style with great color, fabrication and lace combinations. Her product consistently retails year after year with strong sell-through at retail, which is still evident in the marketplace. Women keep coming back for more of the spectacular fit, color and fabric selections in her designs.